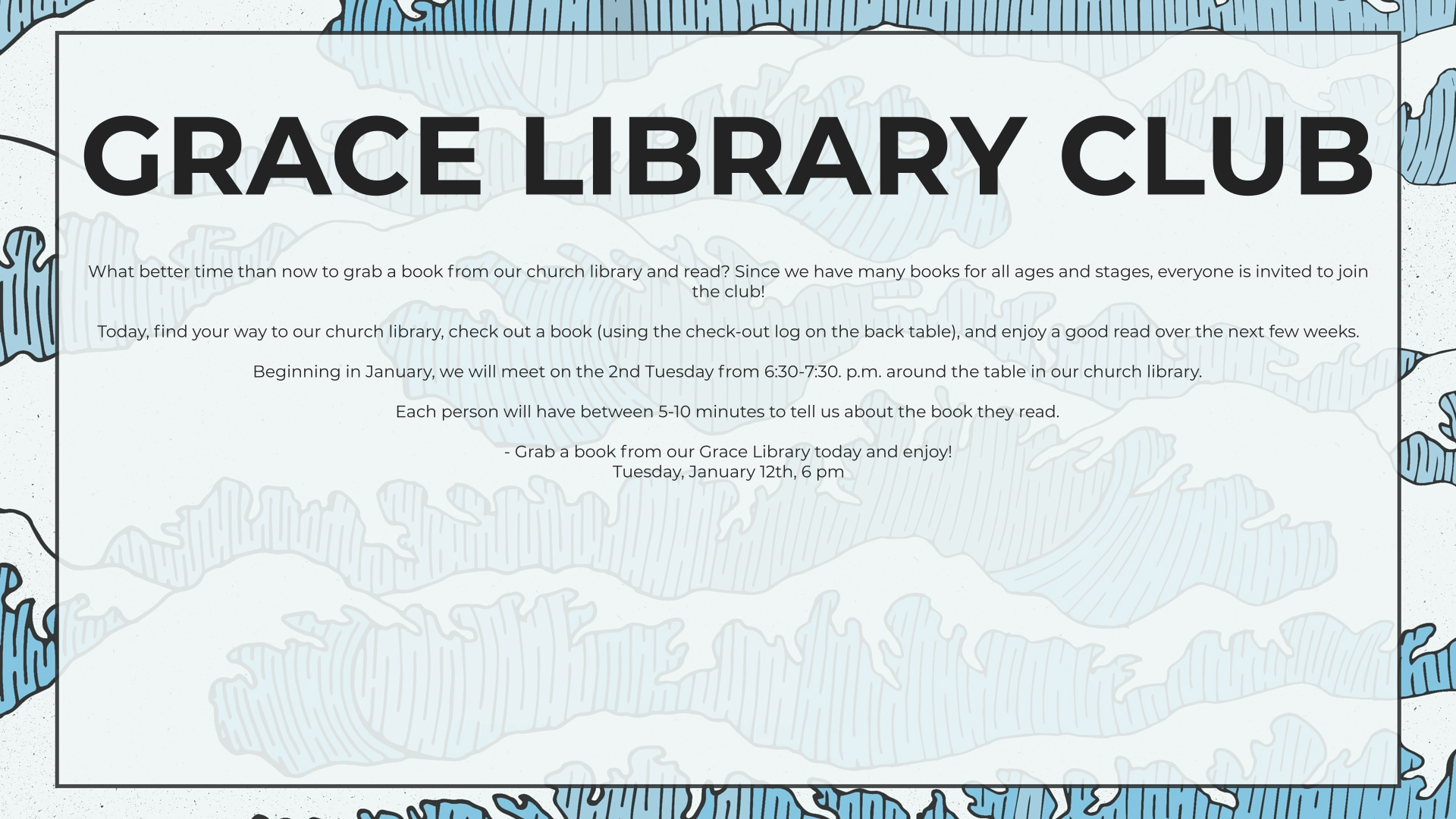 Tuesday,
6:30 PM
, Grace Baptist Church of Kingsford
About
What better time than now to grab a book from our church library and read? Since we have many books for all ages and stages, everyone is invited to join the club!
Today, find your way to our church library, check out a book (using the check-out log on the back table), and enjoy a good read over the next few weeks.
Beginning in January, we will meet on the 2nd Tuesday from 6:30-7:30. p.m. around the table in our church library.
Each person will have between 5-10 minutes to tell us about the book they read.
- Grab a book from our Grace Library today and enjoy!