Our Leaders:
Pastor Joshua Umbriaco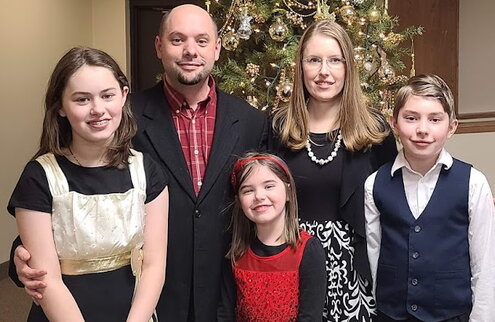 Joshua Umbriaco has assumed the role of senior pastor which includes teaching, preaching and counseling. Pastor Umbriaco is a graduate of Northland International University with a Bachelors of Arts in Biblical and Theological Studies. He has been teaching the Word of God for a number of years at Grace and God has blessed his teaching by helping us be challenged, better educated in Theology and even bring about conviction when needed.
He and his wife, Mary have three wonderful children and have lived and worked in our community since 2008. They know and love this area and are wonderful caring servants of the Lord.
Deacon Dan Miller