Leadership
Our Leaders:
Pastor Joshua Umbriaco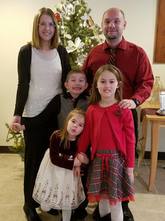 Joshua Umbriaco has assumed the role of senior pastor which includes teaching, preaching and counseling. Pastor Umbriaco is a graduate of Northland International University with a Bachelors of Arts in Biblical and Theological Studies. He has been teaching the Word of God for a number of years at Grace and God has blessed his teaching by helping us be challenged, better educated in Theology and even bring about conviction when needed.
He and his wife, Mary have three wonderful children and have lived and worked in our community since 2008. They know and love this area and are wonderful caring servants of the Lord.
Deacon Eldon Reed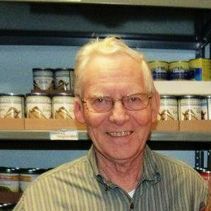 Deacon Ron Follett
Deacon Dan Miller
Ted Jensen
Ted has been a faithful member and leader at Grace Baptist Church for many years. He is our financial officer and a servant-leader in every sense of the words. He is involved in almost every aspect of this ministry from teens, to the men's ministry, to the food pantry, to cooking, cleaning and teaching. He has a vibrant testimony in this community where he has lived since his birth. He continually gives back and points everyone to the Lord he loves and serves.